Much holiday time in Provence is spent preparing, consuming and discussing food and wine!
Le Fer à Cheval's kitchen takes full advantage of all the fare Provence has to offer with its large stone counter and oversized cooker. It is equipped with all the necessities a chef might need, including gas, electric, steam and microwave ovens, dishwashers, double-doored refrigerators, and a wine fridge.
The property offers a multitude of options for meals: breakfast is usually set on the kitchen counter, most lunch meals invariably take place in the covered terrace outside the kitchen that is equipped with a large, built-in gas barbecue; the customary daily apéritif is most enjoyable by the pool, under a descending sun or in the inner courtyard off the dining room, where dinner or more formal indoor dining and entertainment can be enjoyed.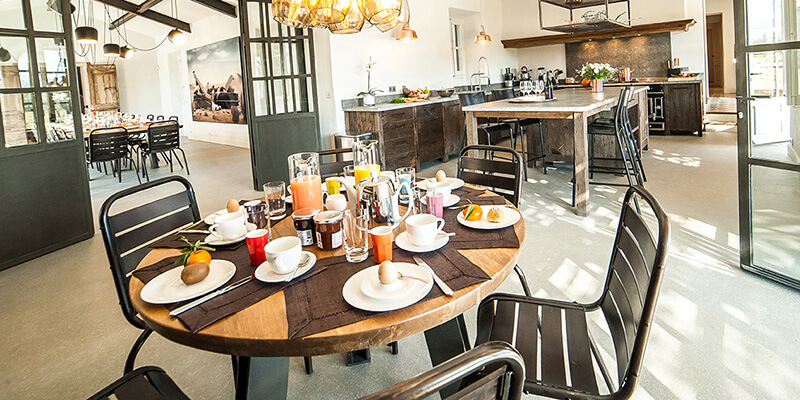 The living room and library offer multiple spacious seating areas, high ceilings, an oversized fireplace and traditional old stone floors. Unique artwork collected over time through worldwide travels together with European and local fixtures complete the contemporary décor of this classic Provençal home.